Can you scan something and send it to my e-mail address?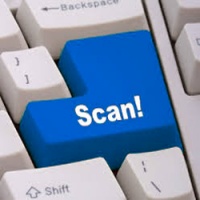 This is probably the most frequently asked question by our Clients. Scanning is a technology, which becomes more and more popular and constitutes a large share in services provided by our company. Electronic circulation of digital documents successfully displaces paper documents or the so called fax. It has become a standard to provide each digital photocopying machine with module and software for scanning. Common usage of computer office or graphic applications causes demand for files in .pdf, .jpeg, .xls, .doc formats and other forms of digital reality. OCR scanning translates a bitmap image of a text to an editable form. Those who use this technology know exactly how much time it allows to save. Scanning allows to reduce size of archives and domestic cupboards allowing to place digital documents on various data carriers.
Scanning a document and sending it to an e-mail address at the Warsaw Centre. Visit us!